Happy Wednesday loves! Today, I rounded up three ways I styled pieces from SHOP BOP this New York Fashion Week! From elegant wide leg trousers to stunning blazers, SHOP BOP might just be your go-to site for your fashion cravings this Fall.
What's amazing about their site is that they carry both contemporary and designer brands. As you may know, I absolutely love being able to have a versatile wardrobe with "layer-able" pieces. This often means having a larger wardrobe with a few high end pieces, and several trending affordable pieces.
SHOP BOP has a Trend Boutique, featuring ready made trends for your shopping convenience. If you're feeling ladylike, you might check out their Volume Up Boutique with bell sleeve tops and off the shoulder dresses. If you're wanting more of a street style, edgy look, you might want to browse their Street Smart Boutique, featuring studded handbags and sporty sweaters. My favorite is the Twinkle Twinkle Boutique-- metallics craze!
For my first look, I went for something very simple and comfortable (and trendy!). I'm wearing MILLY navy wide leg trousers with a half tucked Enza Costa white blouse from SHOP BOP. This outfit was SUPER relaxing to wear during FW. I'm also carrying beautiful roses delivered by this gorgeous flower shop called Give Landeau in NYC!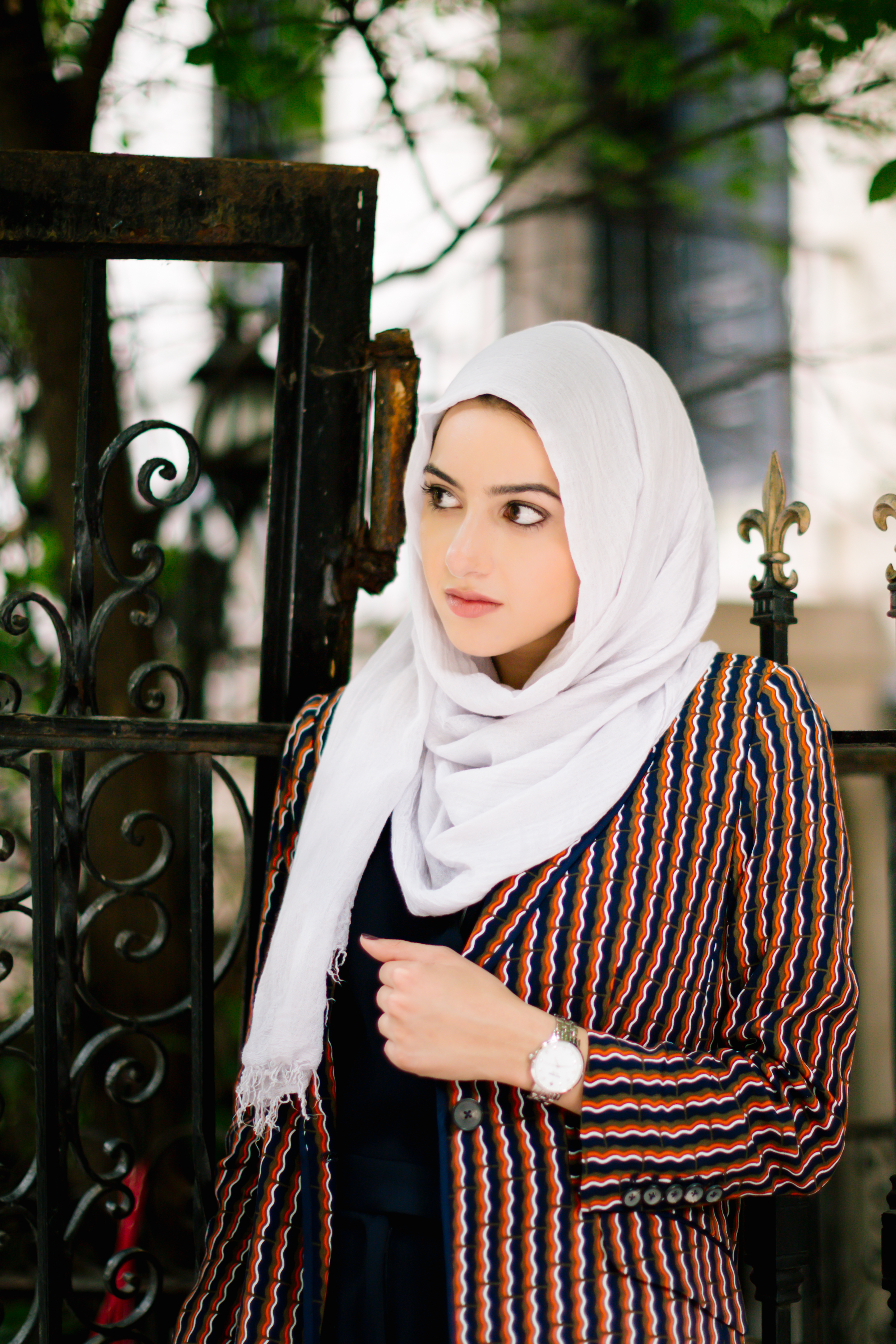 For my second look, I went for something business-chic by pairing a navy jumpsuit with this gorgeous DVF striped blazer from SHOP BOP. I topped the look with metallic pointed block heels from SENSO. I'm really liking the orange and navy combo!
Lastly, I styled this bright bell sleeved blouse from Edition 10 via SHOP BOP by pairing it with a longer pink button down and color block Marc by Marc Jacob's bag via Nordstrom. I finished the look off with white Axel Arigato sneakers and rounded Miu Miu black sunnies. I'm loving the amount of color in this look and I ended up wearing it to the Alice & Olivia Spring/Summer 2017 presentation!
Let me know if you liked the three looks I styled from SHOP BOP and take a look at their Trend Boutique for more styling tips!
Instagram: ShopBop & ShopBopME
Love,