Sponsored by Athleta
One of the biggest trends I've seen in the past few years is the fusion of fitness wear into everyday wear! The busier we are, the more we place importance on incorporating comfort into our everyday lives and style. Today, I'm teaming up with Athleta to share how I styled their #streettights into my day of errands in NYC.
For this look, I went for something casual for running errands. My favorite thing about the "High Rise Copper Zipper Chaturangaa Street Tights" is the added luxurious details in the zippers and pockets. They feel fancy enough to pair with a long sweater in boots in the fall, and sporty enough to pair with a sweatshirt on a busy day. It also feels very firm on my body, giving me more of a grip in my walk (compared to thinner leggings).
I paired the "Elemental Rain Coat" along with the tights, which is especially great in its super wide side pockets (meaning I didn't have to carry a purse!). I'm absolutely loving all of Athleta's latest releases for fall, which are super accommodating for those of us wanting more modest athleisure wear. Here are some of my favorite pieces in their collection!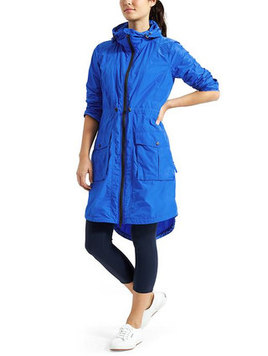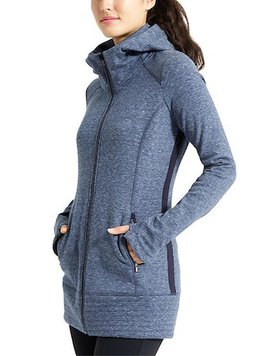 Overall, what I love about these pieces is the high quality combined with the chic style. I feel comfortable wearing this look for errands, to school, for travel and even for out with friends. You can definitely look polished while also looking comfortable and athletic! Who knows-- it may even motivate you to incorporate a small workout into your day :) #powerofshe
Have a great day!
Much love,