I'm all about midi skirts this fall! Here are some of my top looks and ways to style them!
Checkered skirts are so easy to pair with sweaters— just look to the print and get inspired!
For a looser fitting look, try a pleated skirt! I balanced it with an off the shoulder blazer and blazer to add more dimension.
As seen on my Instagram, I styled this Midi skirt From whowhatwear with a blue sweater and high knee boots.
Denim skirts are back, but with an upscale twist. I'm loving the white seaming in this look— it would look great for a casual chic look with a white button down.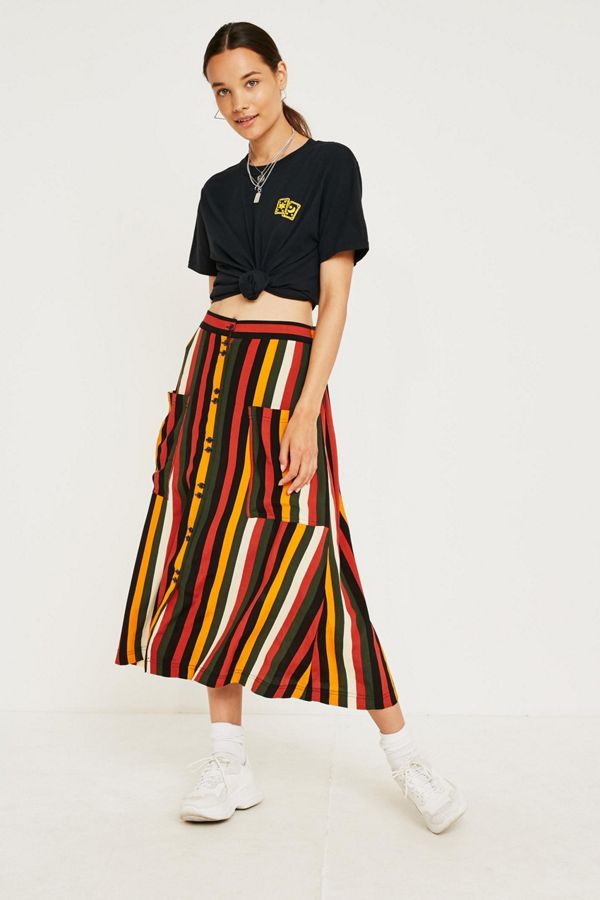 This midi skirt is full of colors, which makes it easy to pair a matching sweater! I'd play off the yellow tones, and accessorize with brown.