I recently received a request to share a post on how to style wide leg pants, and I totally understand how it can be tricky to wear them without losing your shape or getting lost in the width of the pants. I'm sure we all get tired of wearing denim every other day, so it's always nice to change it up a bit with a crazy (...or a casual) pair of pants. Today, I rounded up eight different ways I wear wide leg trousers!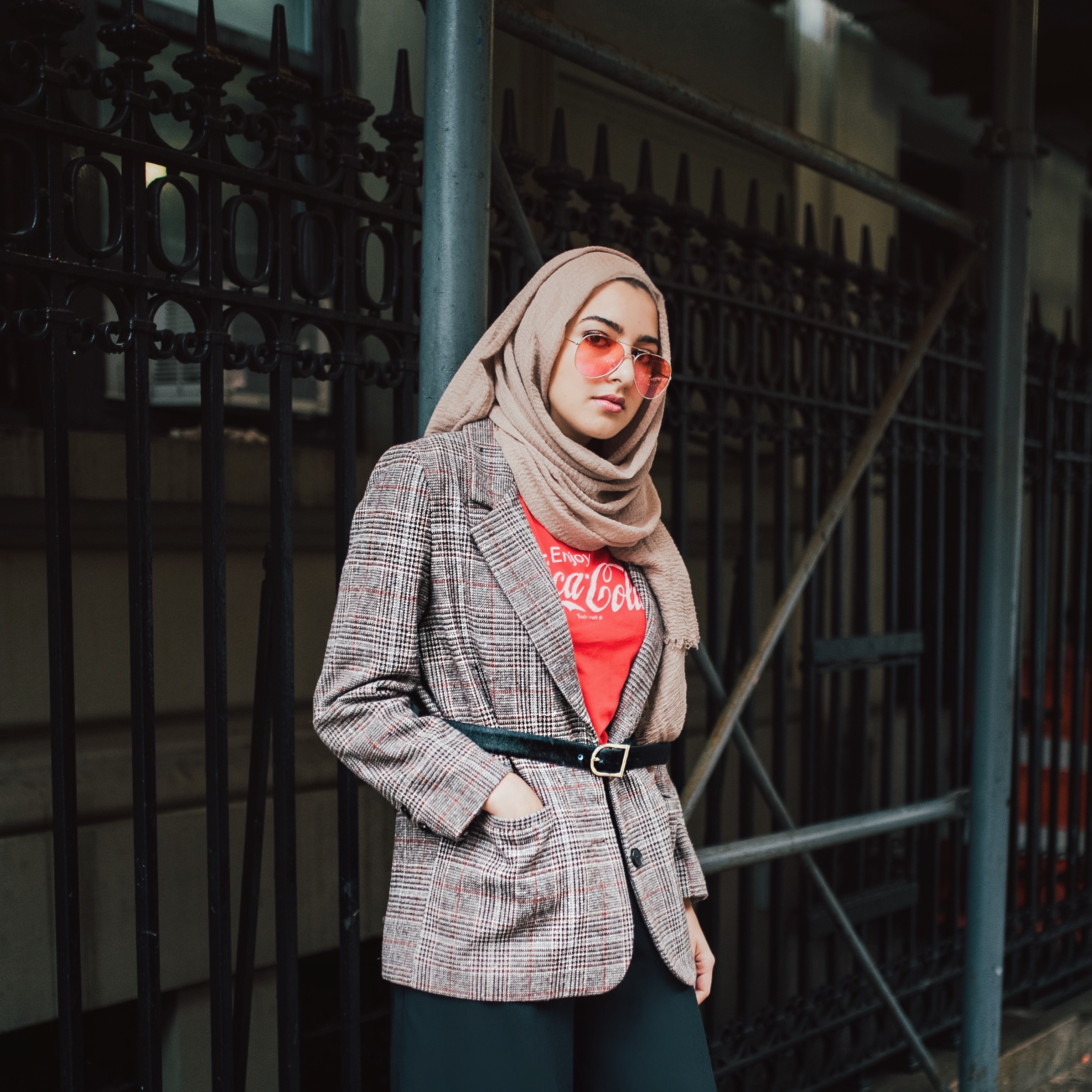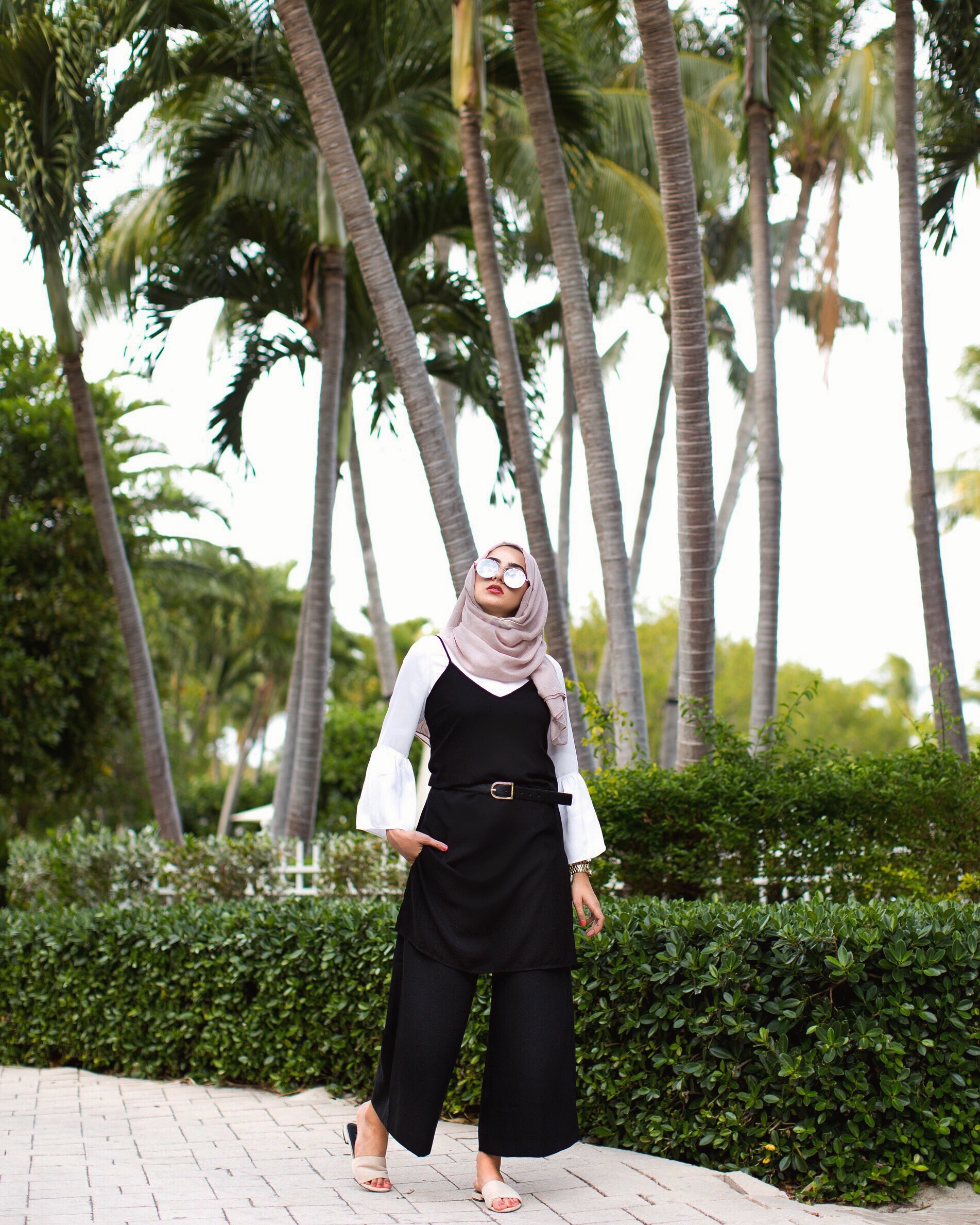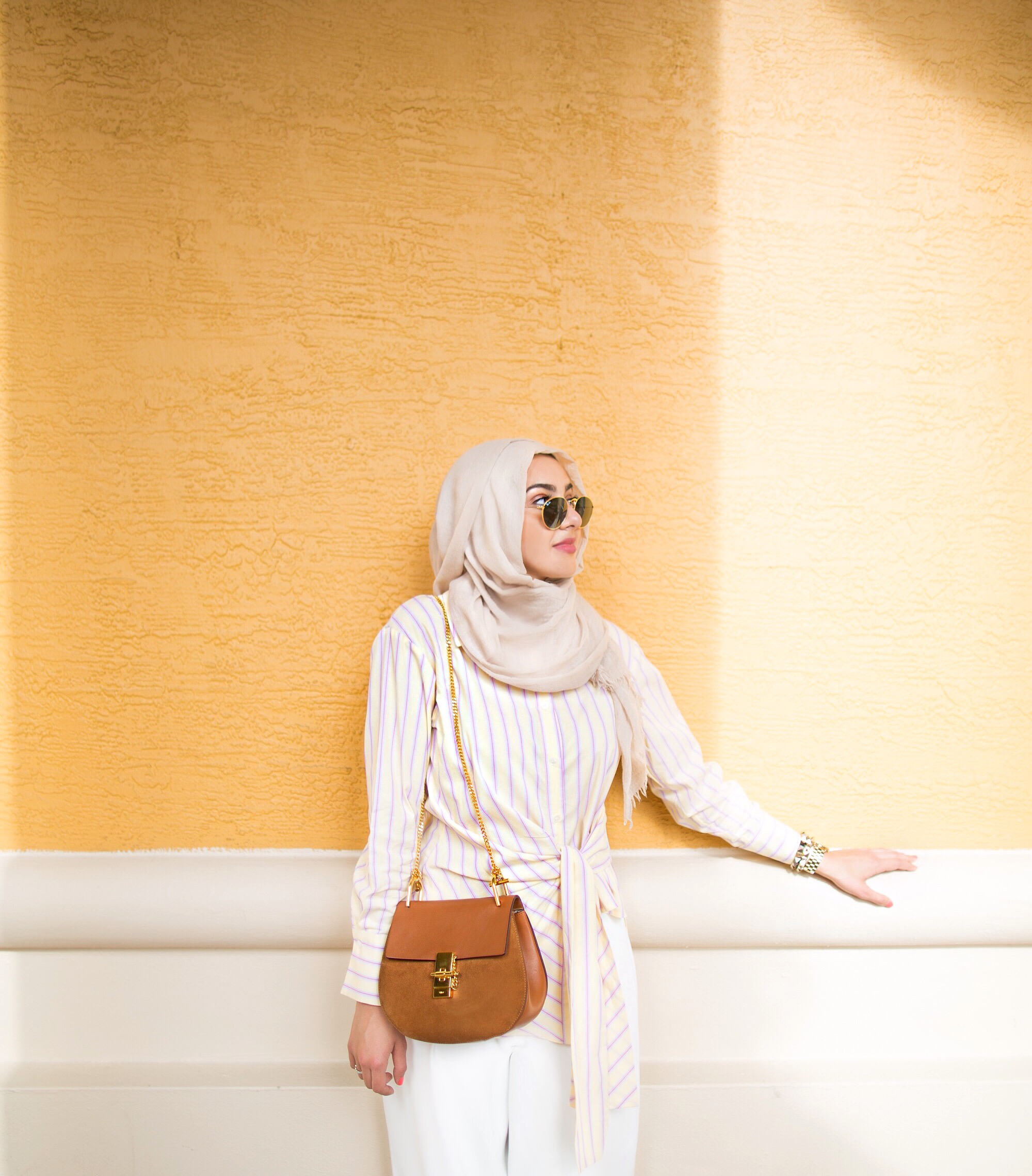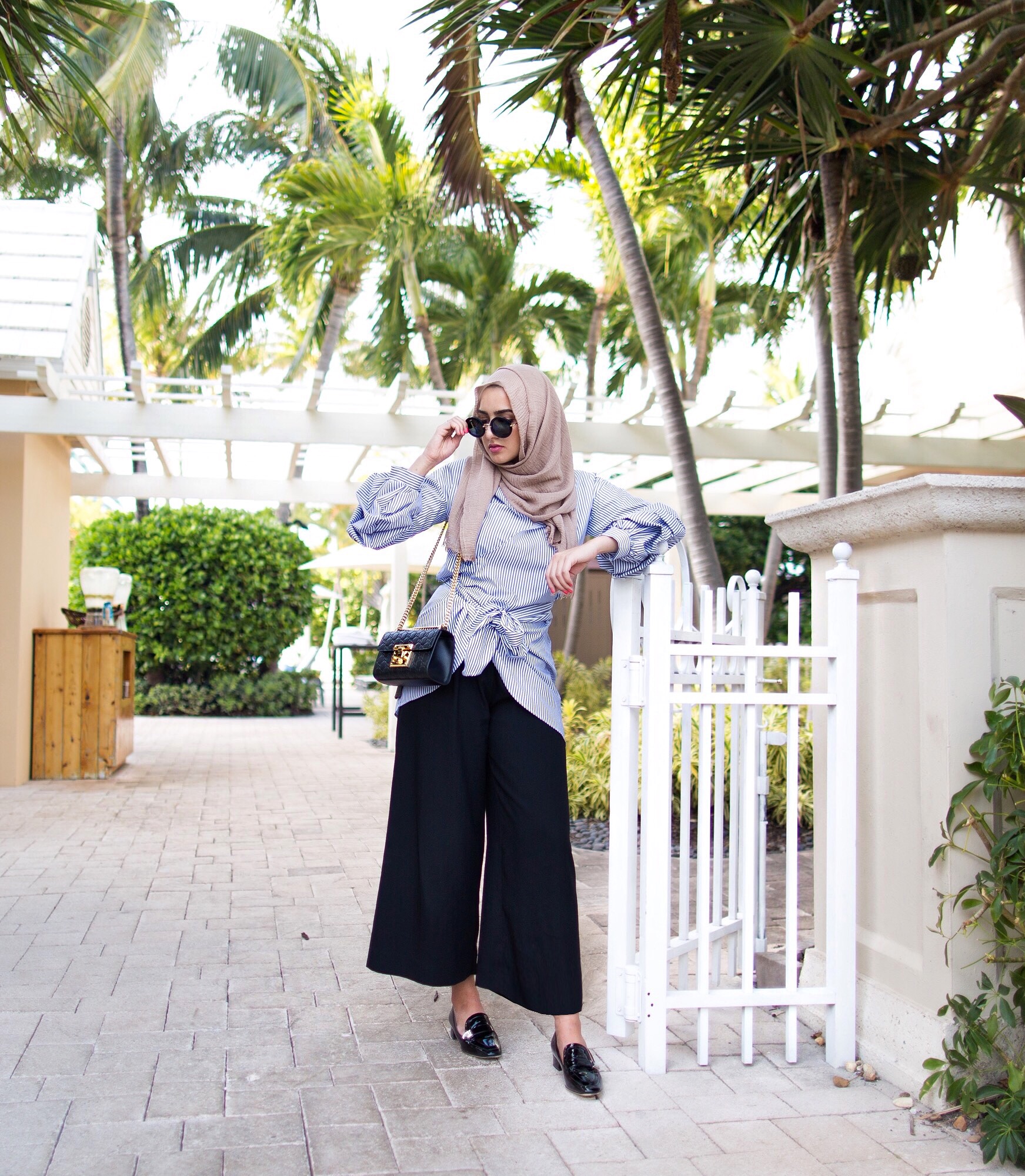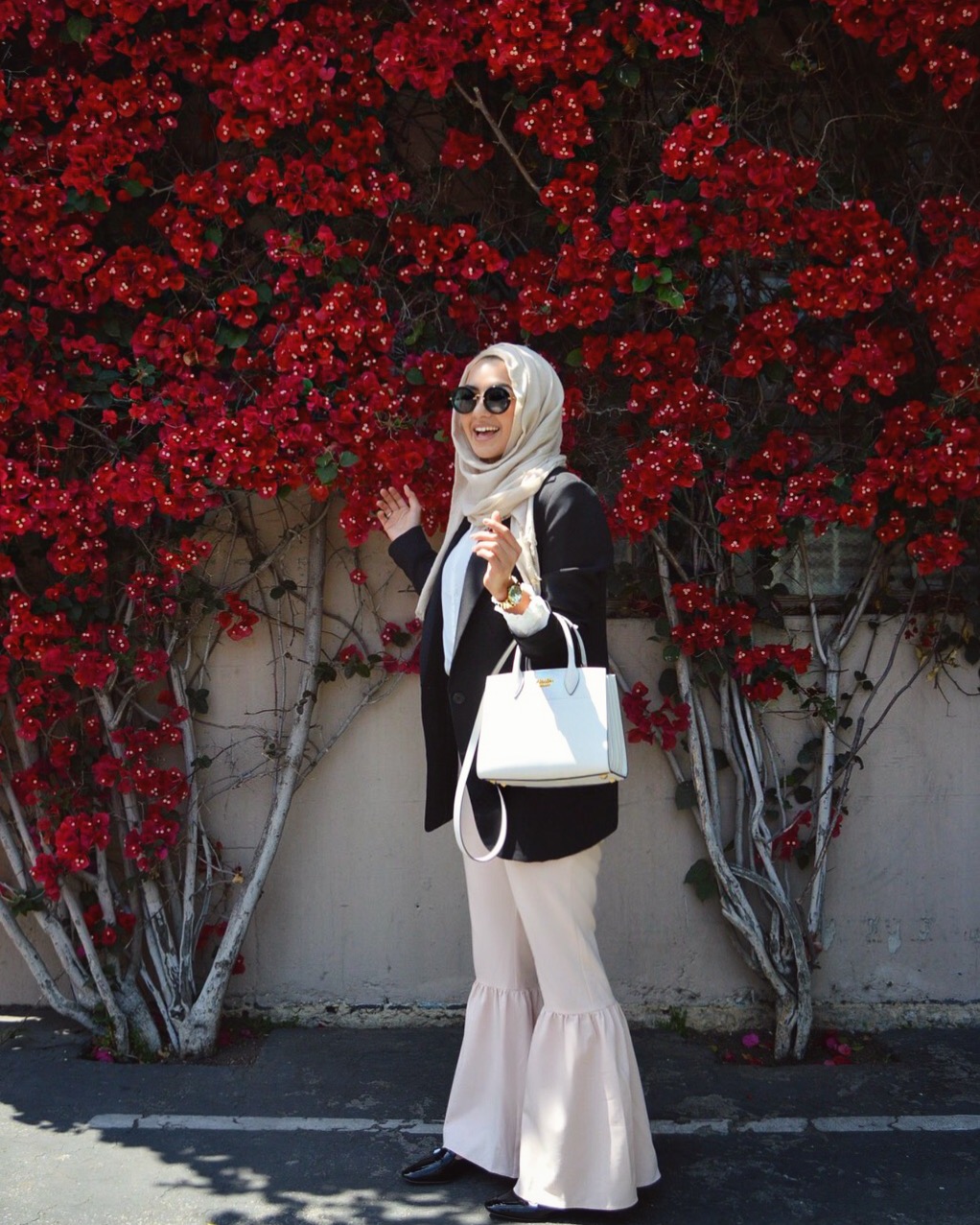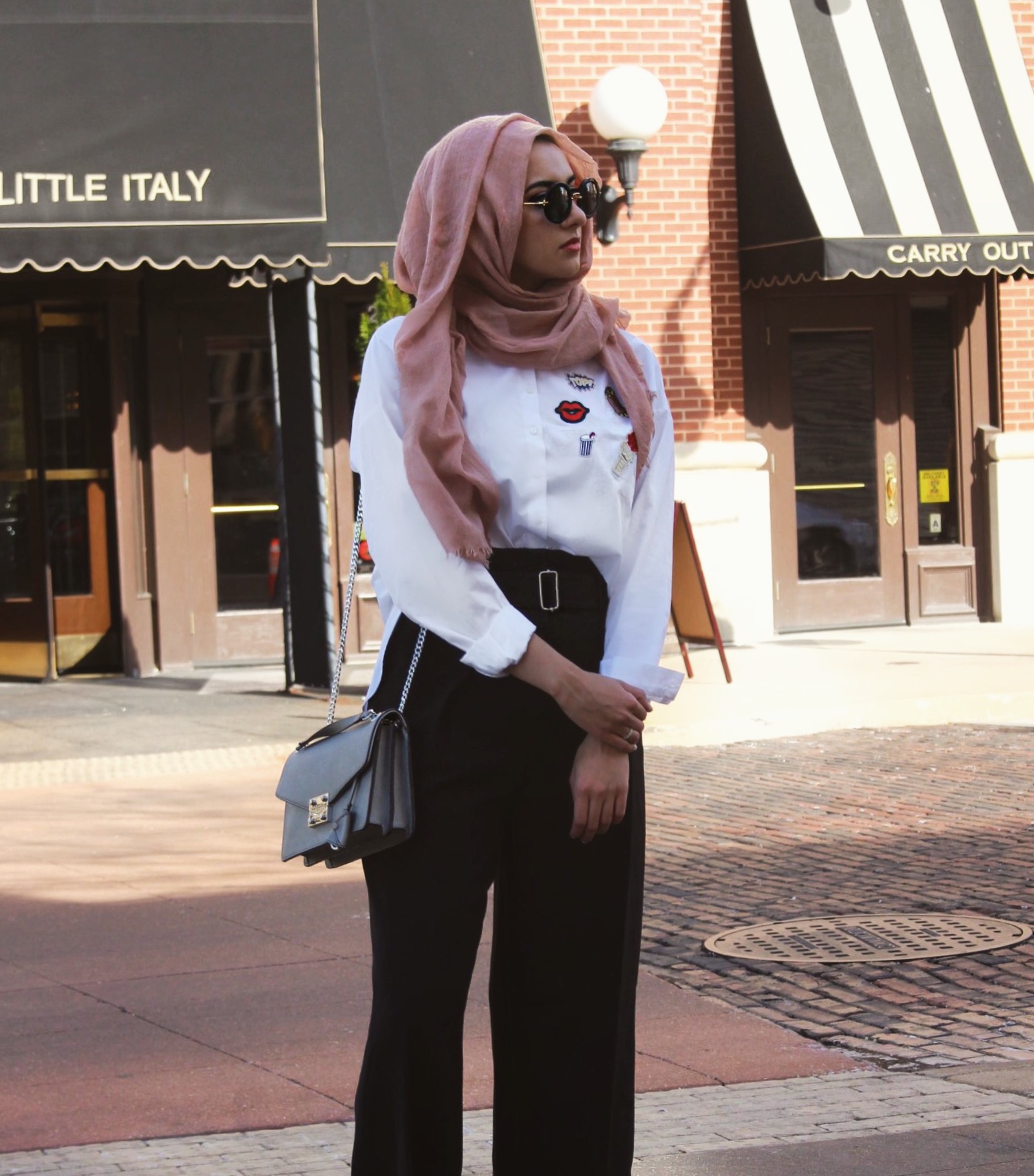 1. Tuck in a high-low shirt. Try finding tops that have a high slit on the sides so that its easy to tuck in the front while letting the back hang out cooly. I'm always finding great bell sleeve tops like this at Zara!
2. Pair an oversized denim jacket over. Pretty much my entire Dubai wardrobe consisted of wide legs with a denim jacket, since I love how it balances out what might be fancy into something super laid back. You can easily find these at Express or Forever 21.
3. Pair a tee + blazer. This is a great way to add pops of color to your look. All you have to do is find a tee that speaks for itself, and tuck it in in order to define a waist. This is also a great way to contrast fancy with laid back.
4. Wear a tunic with a belt. This might sometimes be tricky to pull off, but make sure the belt is at the correct spot in your waist, and the tunic's length should be quite above your thigh. I've found some awesome gingham printed tunics at Storets!
5. Wear one color to pull off a jumpsuit appearance. Try wearing white trousers and a white crop top, that way the focus is on the piece you choose to pair over it such as a kimono.
6. Tie a knot in the front of your shirt to define a waist. This always works when i'm not wanting to tuck in my shirt since it might show through my pants.
7. Pair a slip dress + bell sleeves over culottes with slides for a relaxed look.
8. And lastly, forget the waist line and just wear a mid length blouse over and let it flow!
I've attached a few of my top wide leg trouser picks below!
Let me know your tips for wearing wide leg pants & show me how you style them!
Much love,